No Franchise Fees.

       No Royalities.

 

Just the right level of service   at the right price.
 Why Pour  $20K to $30K  Into A Franchise System That we can help you do for  much less.  
The Best "Start Up Price" 
In The Industry.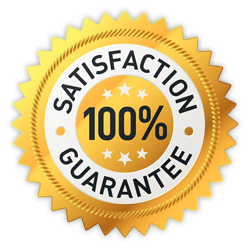 If you are looking to start a Weight Loss and Fitness Business, but don't want to pay all those Ridiculous Franchise Fees…a Knock-Out Weight  Loss Coaching Studio just might be for you.
Attention:
Health Club Owners all you need is a little extra free space and we will have you up and running in no time with "100 New Members" to kick start your new profit center. 
With Only 800 to 1000 sq ft of space you can be in business….convert some unused space maybe even and old office ,oversized lobby,aerobic floor, etc…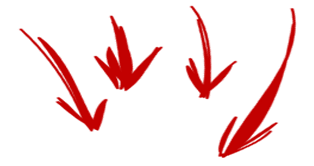 As the Owner/Operator of a Knock Out Weight Loss Studio®, you can count on the support you'll need to launch and run your business successfully. You will receive all the necessary daily operating materials to launch your new venture, plus full support with the best Grand Opening Campaigns in the industry. With Knock Out Weight Loss one of the main goals is to assist each location in reaching the first 100 new member mark in the shortest time frame possible, all while giving top notch service to each paying client. At Knock Out Weight Loss  the clients come first.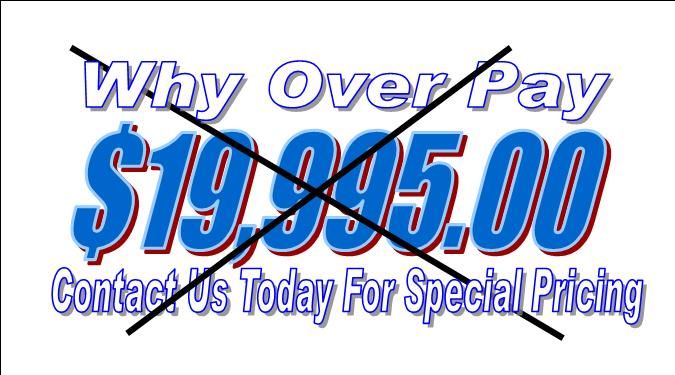 Franchises Charge You $20 -  $30K Then You Have To Buy All Your Start-Up Equipment And Materials.
Knock Out Weight Loss Coaching's Start Up Package Includes:

12 Round Complete Cardio Weight Loss  Boxing Circuit   

Music & Queue CDs

Start-up, Operations Manual

Marketing Manual

Start-Up Marketing Materials

Lead Generating Web Site w/Domain 

Operations Training Classes

Poster and Wall Charts

Sneak Preview & Grand Opening Support

Email & Telephone Support

"Quick Start 100″ 

Additional Details Required for "Quick Start 100″ plan.

 

Professional Billing and Toll Free Customer Service Center 

  Additional Details Required for Billing Services 

 
Knock Out Weight Loss Coaching  Will Help You Each Step Of The Way, Including Enrolling Your "First 100 New Clients"….
*Ask About Our Guaranteed
"QUICK START 100 PROGRAM "
With This Program You Pay Very Little Out Of Pocket….We Take The Risk and Invest with you ……then we work from a commission basis and train you as we go on-site.This way if you don't see a profit then we don't either…. and we are not in the business to lose money.
"Quick Start 100″
Enrollment Drive….Here's The Proof
Our System Works.

Over 100 New Clients In Just Four Weeks
 Paying $49.95 per month. We conduct a special weight loss targeted four week marketing blitz …… TV, Radio, Newspaer, Websites,Professional Robo Calls,Outside Coporate Sales and Direct Mail. This will stir up the market and get new clients calling and coming in…. then we have a trained sales manager on site to step you though the sales process and teach you how to get friends and buddies from the first 100….. and the process repeats itself. 
More Members Better Price. Some Franchise's promise it we actually help you do it. 
Benefits Of Becoming A Knock Weight Loss Coaching Owner!
 QUICK START 100 PROGRAM" 

 

Low Overhead  

A Proven System   

Professional Brand Image

Business Growth Potential

On Site Based Training w/ Support 

Protected Territories

 

High Profit Margin Potential

  No Need to travel to get trained. 

 

Low Start-up Costs

High Quality Marketing Materials

Proven Step-By-Step Marketing Plan

That Works In Even the Most Stubborn Markets 

Superior Quality Equipment

Website Lead Generation

Marketing & Business 

Save way over $20,000 on Franchise

 Fee's 

Comprehensive Training Program   
Just How Well Do Members Like Knock Weight Loss Coaching Centers
.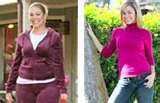 The
Knock Out Weight Loss Coaches  have been encouraging and are helping to shape my positive attitude toward a new routine that I've never tried before. I am going three times per week and enjoying it more than ever, I can hardly believe that it's me that's saying this. Before joining Knock Out , I HATED exercise of any kind … that's changing now! Thanks for the encouragement and motivation." 
Haley James 
.
 
.
"Since starting the

 Knock Out Weight Loss program I have lost 25 lbs….something I have been trying to do for nearly a year….Just wanted to say thanks and already several co-workers have asked for  your email address!!!"-                                                       Mallory Lindel
.

.
  I just join
ed Knock Out Weight Loss Coaching, it is sooooo cool!!! I have been overweight for at least the last 10 years…  The cardio boxing circuit routine is so much fun, and I really feel that anyone can do it… if I can.  You are right "it's the fun way to lose weight".. Thank you 

                                                            Jessica Mays
.

Lowest Price In The Industry For A Non-Franchise Weight Loss and Fitness Business
.
 Q:  Why should I consider the  Knock Out Weight Loss Studio license over a franchise?
 There are many reasons, but the two most often are…You have total control of how you run your studio and what advertising you conduct. You will not have someone  standing over your shoulder dictating each move. Probably, the next greatest reason is the financial saving in the beginning and every month for the life of you studio. If you pay a franchise $600.00 per month for five years , you will end up giving them close to $40,000.00 Now ask yourself , would you rather invest the forty thousand in your business / family or give it to a franchise somewhere. If the truth be know about many franchises in this industry, very few have great value after the initial honey moon stage after that you can definitely run the day to day without anyone's assistance. 
  Q: Does Knock Out Weight Loss Studio mandate our location?
No. With our system one of the first steps is to find a suitable site. Knock Out Weight Loss Studio can assist you in deciding on the best location for the asking price in your market. Remember the highest price shopping center is not always the best. We prefer to find a good location with more affordable rent and spend the difference in the advertising budget.
  Q:  What is the term of the license agreement and is there a charge for renewal?
The initial agreement is for three years, thereafter renewable annually. There is a annual fee for renewal of the agreement if you so choose to stay on board. Our goal is to not force anyone into a long term commitment , we've heard this from many franchise owners before; "The greatest regret is having signed a franchise contract that locked them in for five to ten years".  

Q: What help and support is given to new licensees?
All licensees receive complete support in all aspects of Knock Out Weight Loss Studio operation including recruiting and training employees, marketing, studio management and other operational areas. You will also receive grand opening support from an experienced Knock Out Weight Loss Studio consultant. Once open you are able to receive ongoing support and training from Knock Out Weight Loss Studio plus, unlimited telephone and email support.
 

Q: What training is offered?
The choice is yours. Either you can choose to have a consultant come out for the standard three day start up session to assist with your opening and hands on training or you can elect to do the Quick Start 100 Program , in which we will partner up with your location to help enroll the critical first 100 members. The choice is yours.
  Q: How many staff members are employed in an average Studio?
In an average location a minimum of two to three new jobs are created.
 Q:  How long will it take to recoup my initial investment.
This depends on a number of financial variables. For instance rent, staffing costs, general financial management and whether you hire a manager or operate the location yourself. Typically payback can be achieved with 12 months of opening assuming that you are following all the suggested advertising steps and spending enough on advertising to generate interest in your market.
   Q: What's the build out costs of a Knock Out Weight Loss Studio location after purchasing the start up package?
The  build out cost will vary depending on the area of the country and the level of build out / decorating you choose to do. The least we feel it can be done for is around $10,000.00 and this is for a moderate vanilla shell build out with not many electrical or plumbing changes and floor covering already in place by the landlord or shopping center. The highest is around $30,000.00 plus and this is with major changes and hiring a professional interior designer to assist. Both models will work equally as well, it's based on your build out budget and creative skills. With Knock Out you can budget and shop around for the best material pricing and competitive bids. Knock Out doesn't make one penny off your build out and that's another reason you can save a  tremendous amount with our system.
Want To Know More About….A Money Making Business Opportunity
.
 Knock Out  Weight Loss  Studio®  is simply one of the most exciting business opportunities in the country because it provides the main essential elements desired in a true turn-key business; A proven business model, great lifestyle, excellent growth potential,low start-up costs coupled with helping others with thier personal health and wellness goals.
Yes!… I'm ready to take control of my
financial future!
Knock Out Weight Loss Coaching Blog