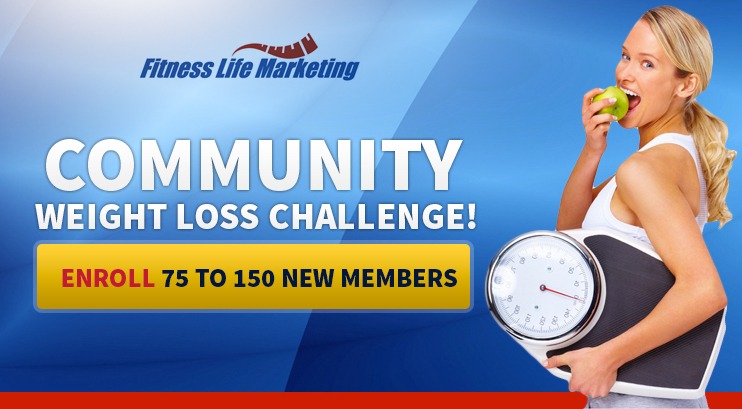 "Revolutionize Your Club's Financial Future In Just 30 Days!" with our "
Community Weight Loss Challenge

"

Membership Drive.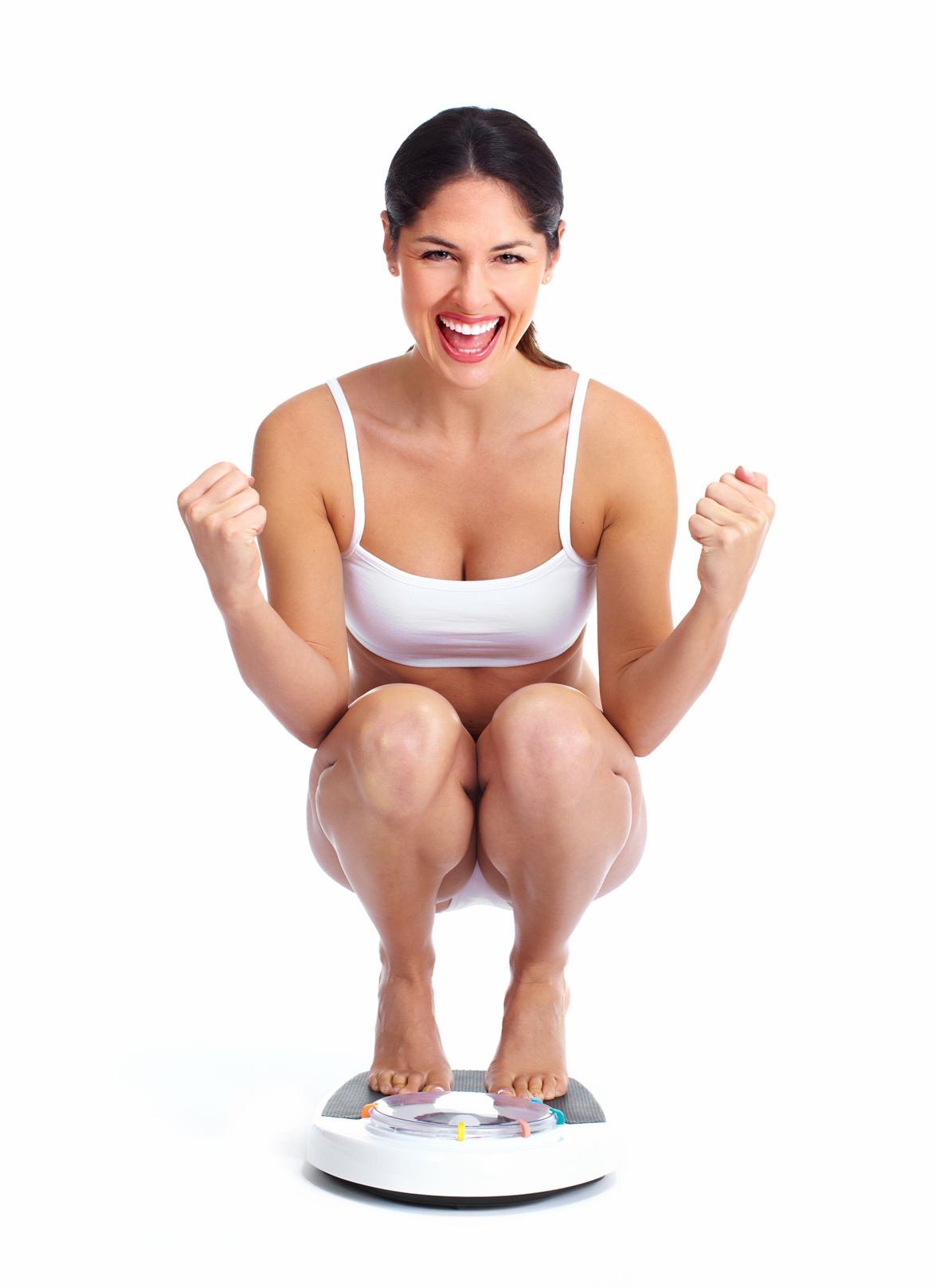 [vCitaContact type=contact width=500 height=450]
 

Health Club Benefits:
Partner with us an enroll

75 to 150 New Members

with the Community Weight Loss Challenge and Membership Drive or with one of our other exciting Marketing Campaigns.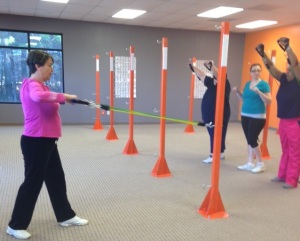 Fitness Life Marketing knows what it takes to build a membership base and since 1997 our team has helped over 1000 health and fitness gyms dramatically increase their monthly revenue while infusing new life and energy into the club.
Utilizing an EFFECTIVE Community Weight Loss Challenge Marketing program, your new members will adhere to a powerful two-pronged strategy of effective exercise and nutrition that yields incredible results!
"Are You Interested In Generating Additional Revenue of $50,000 to $100,000?"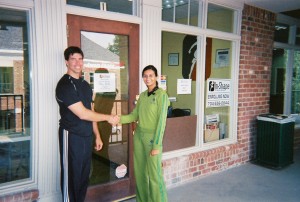 Is your gym located in a town or city with at least 10,000 population or greater? If you answered YES then your club is an excellent candidate for the Community Weight Loss Challenge. Our Community Weight Loss Challenge has been tried and tested over the past 12 years in some of the most stubborn markets in America and has proven over and over again to be able to generate huge returns on investment.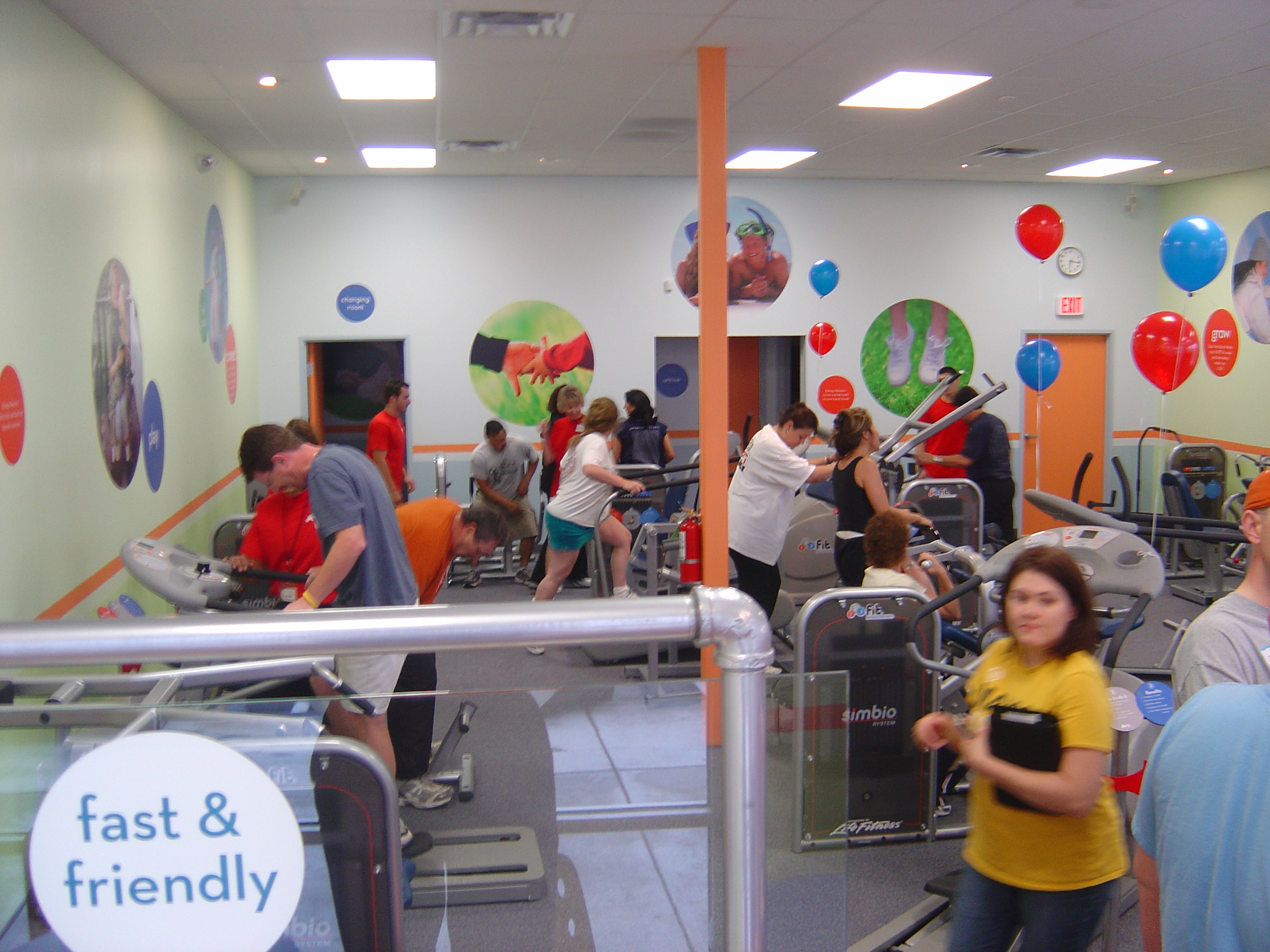 THE DIFFERENCE. . . is revealed in some basic rules that are applied with the program that few are able to grasp and apply. One rule is that the weight loss market dwarfs the fitness market and our program targets with laser precision those who are accustomed to approaching weight management through the dieting channel.
Our program hits the Hot Button of the weight loss consumer dead center and compels them to take action by combining progressive exercise with a sensible and practical approach. After years and years of trying and failing at the diet game, these prospects are primed and ready for a new and fresh approach that includes regular exercise and that's what the Community Weight Loss Challenge is all about.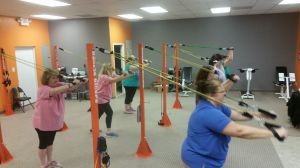 You can contact us through Direct E-Mail or Call Right Now!   
1-888-541-0714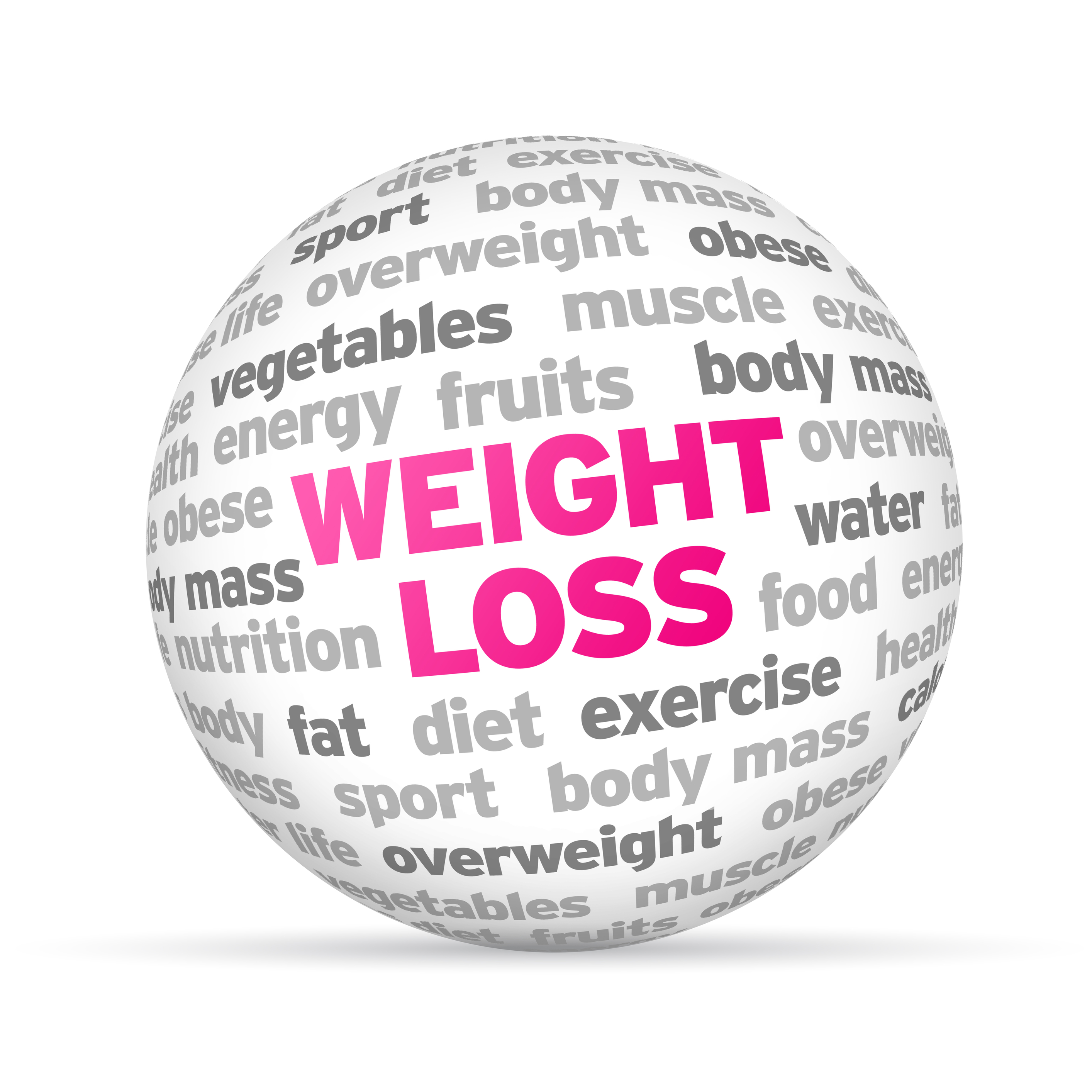 "QUICK START 100 PROGRAM "
With This Program You Pay No Out Of Pocket….We Take The Risk and Invest with you ……then we work from a commission basis and train you as we go on-site. This way if you don't see a profit then we don't either…. and we are not in the business to lose money.
….Here's The Proof Our System Works. See 100's of new clients coming to your gym all as a result of the

Community Weight Loss Challenge

Membership Drive.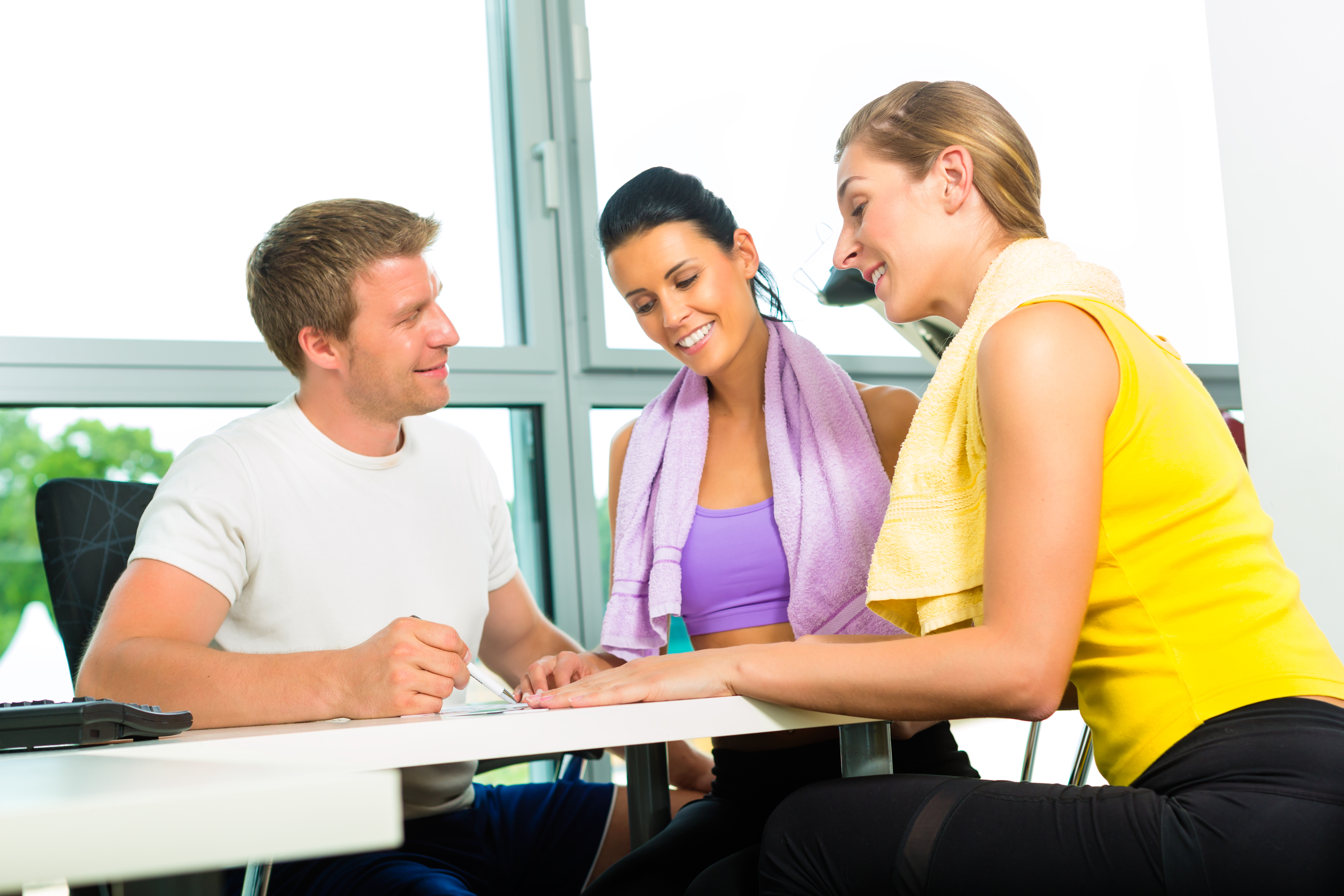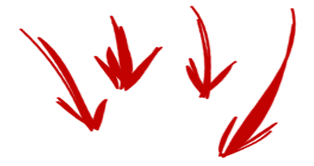 We've Run The Numbers For You!

Over 100 New Clients In Just Four Weeks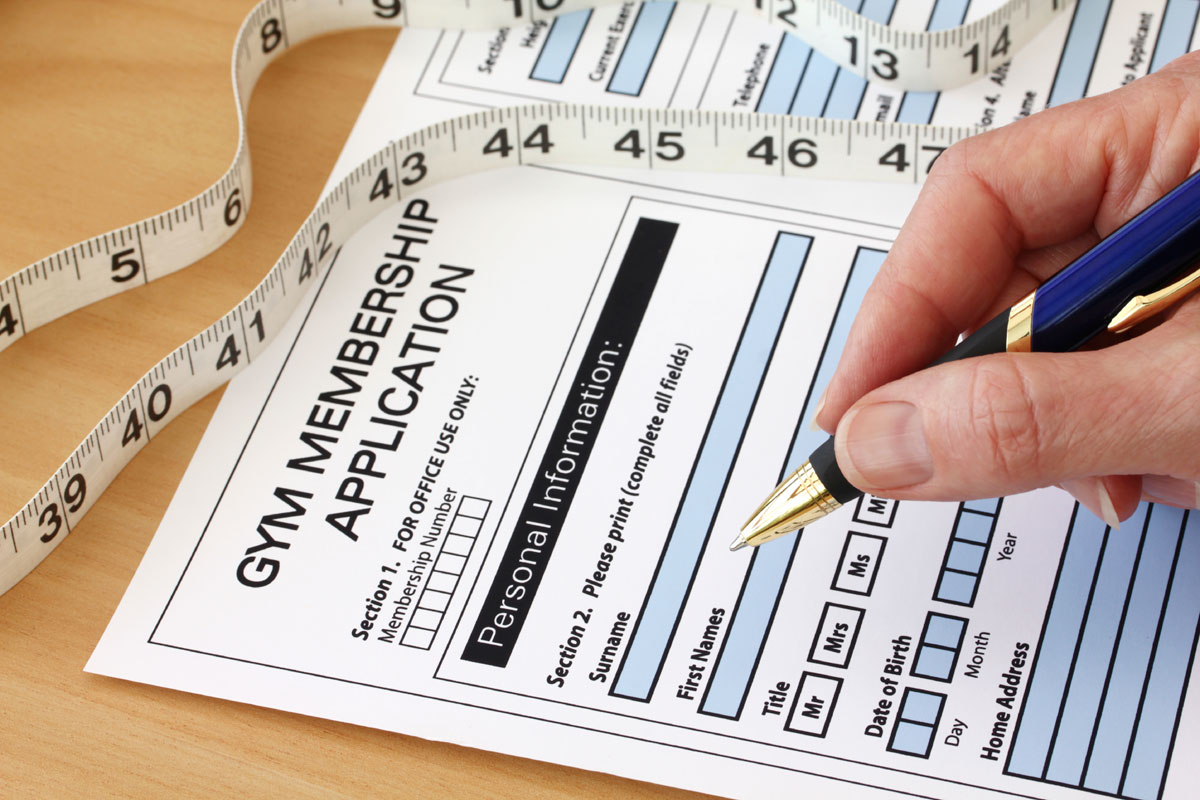 Paying
$55.00 to $65.00 per month

…. We conduct a special weight loss targeted four week marketing blitz …… TV, Radio, Newspaer, Websites,Professional Robo Calls,Outside Coporate Sales and Direct Mail depending on your market. This will stir up the market and get new clients calling and coming in…. then we have a trained sales manager on site to step them though the sales process and teach them how our system works the gym will then get friends and buddies from the first 100…..

and the process repeats itself.
 

High Quality Members Paying A Better Price.

Some marketing groups promise it we actually come to your gym and help you do it.

[vCitaContact type=contact width=500 height=450]

Questions & Answers
Q: Are there any up front fees that MY CLUB will have to risk?
A: Absolutely not! We make our money and yours through the revenues we generate as a result of our Community Weight Loss Challenge promotion alone. You will find that the money generated from the Community Weight Loss Challenge promotion is beyond your normal revenues. This is new money that you are not currently tapping into in your market. (We show you how) The Community Weight Loss Challenge promotion will run smoothly in conjunction with your regular operations.The club has noting to lose and only new members to gain. This promotion will add to your monthly net sales and not replace existing sales.
Q: Is this just another low priced promotion that will under cut my current members or cash out my market?
A: Absolutely not! It's just the opposite. It is usually priced the same or a little higher than your current program prices. The good part about it is that we will work with you to set the best rate for your market. We understand the importance of gross receivables and building the clubs monthly draft revenue is one of our top goals. The Fitness Life Marketing! Community Weight Loss Challenge suggested monthly retail cost is $55 to $65.00 per month on average. This membership is written up on a standard membership agreement and is paid monthly by bank draft.
Q: What type of promotion would be best for my club; cash down or monthly contracts?
A: We evaluate each club's demographics and take into consideration what the owner needs the most before we make our recommendation. We understand the importance of gross receivables and building the club's monthly bank draft is at the top of our list.
Q: What market will I be reaching with this Community Weight Loss Challenge marketing program?
A: Our program targets with laser precision those who are more inclined to start a professional weight loss program than join a health club. By offering a dual strategy of nutrition and fitness that is tailored to their needs, the response is a resounding YES!
Q: How are expenses handled?
A: With our turnkey program all expenses are handled by us. First we prepare a marketing agreement that is signed off on by both parties. We then advance all the necessary costs to run the campaign.
 

Q: What results have other clubs seen with the Health Club Promotion?
A: On average we are able to consistently enroll 75-150 new members in each Community Weight Loss Challenge campaign.
Q: What is required of the club owners, managers and employees?
A: Your complete support, enthusiasm and energy! Our team will train your staff on phone calls, appointment setting and our sales manager will handle all sales, but the staff must be behind us 100% and ready to embrace all the new members coming in. Nothing worst than a lazy trainer to greet a newly motivated member!
Q: How long does it take to complete the marketing plan?
A: We can usually wrap everything up in 3-4 weeks. In some circumstances this could be shorter or longer. We are not as concerned with time as much as we are with maximizing the success of the campaign.
 

Q: How will this effect my normal sales? 
A: F.L.M. only sells the prospects it generates through advertising the Community Weight Loss Challenge. Because F.L.M. prospects are drawn in to the Community Weight Loss Challenge they are easily screened. Your normal sales will continue as usual and grow because of all the FREE branding and marketing we do for your gym.
Q: How many times per year can this Community Weight Loss Challenge program be implemented?
A: We recommend maybe 2 campaigns per year. This way it remains fresh and exciting. It's like a shoe; the more you wear it the older it looks. We use our hands on experience to make the right recommendations.
Q: Is this a licensed program and can I use the materials any time I wish?
A: We have invested heavily in the development and refinement of our business and marketing processes and is a trademarked program that cannot be used outside a licensing agreement. However, the knowledge and expertise you gain as a witness of our processes can be beneficial in reshaping your views on advertising and what really works. We are happy to see you prosper above and beyond our contract.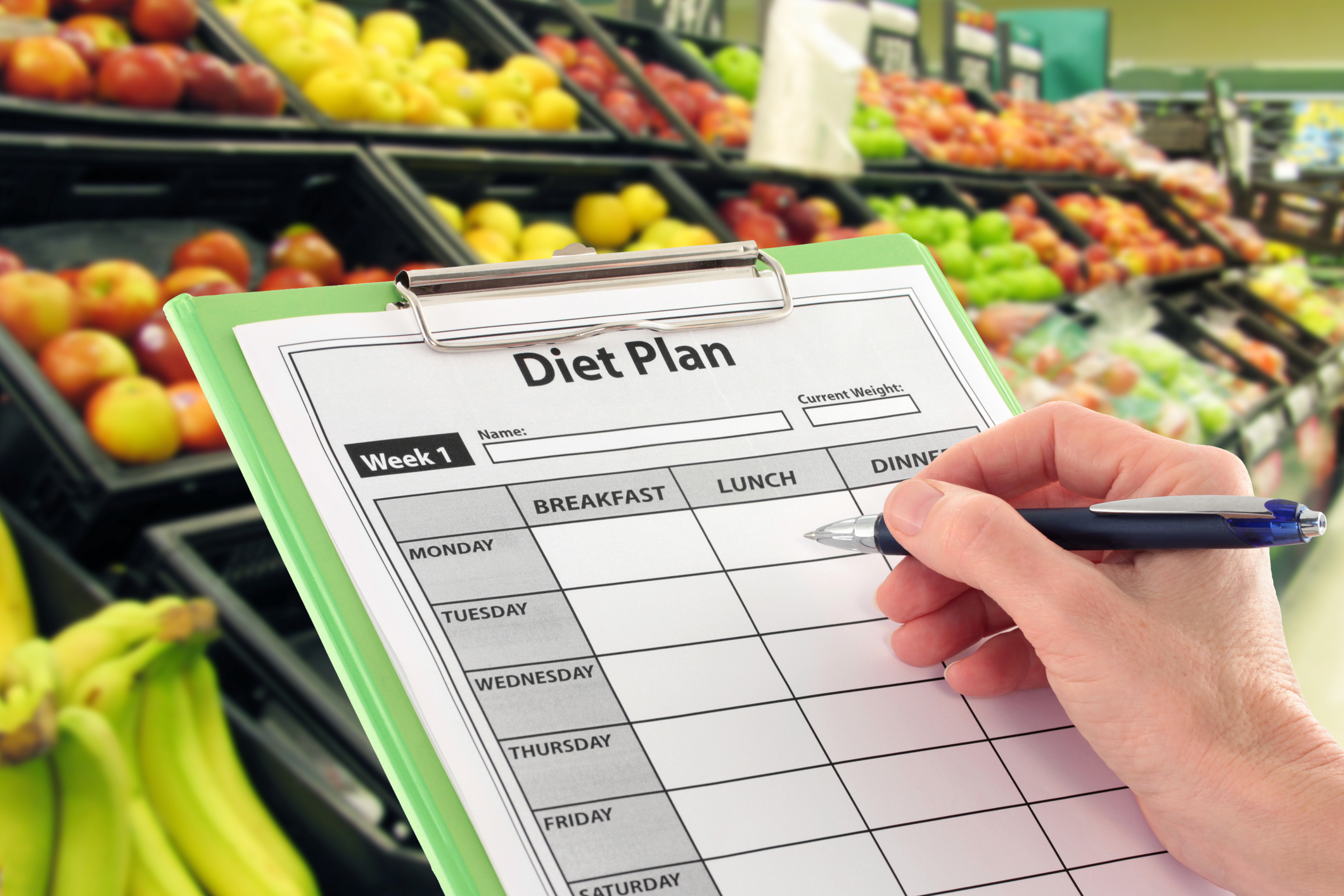 Q: Is the nutrition plan complicated and difficult to administer?
A: NO! In fact, it is so simple that often, those accustomed to following complex systems feel deflated initially. This is overcome with good coaching, patience and support. It's all about burning calories, fueling the body and eating for good health. Anyone can pick up our plan and do it. That's why we call it the "All Natural NO DIET Plan."
Q: How much money will I have to risk or pay out of my pocket?
A: We cover all the up front marketing expenses and do not ask the club to pay any of these expenses out of their pocket. The marketing agreement spells this all out.
Q: What happens if the program doesn't do as well as expected?
A: We are responsible for fronting the expenses, thus, assume the financial risks. In the unlikely event that our goals are not met, you risk nothing. The worst case scenario is you will have new members bringing new energy into the club.
Q: How are the monthly payments handled and will I get reports on who is and is not paying?
A: All memberships generated by the Community Weight Loss Challenge are billed through a national billing company with a stellar financial record and verifiable history. Membership dues are collected by this third party billing company and dispersed per our signed agreement. Your share of the revenue will be directly deposited into your account each month.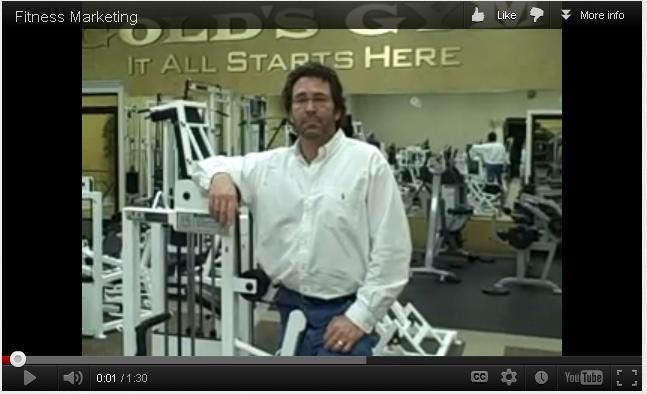 Commitment to your new clients is our number one priority. We recognize that individuals have individual needs and our team along with your facility provides special attention and monitoring for each customer on the Community Weight Loss Challenge program and fitness program.
Each new member enrolled on the Weight Loss Membership will be provided the "No Diet" Work Book System, Fifteen Day Nutritional Take Off Plan, Grocery List plus ongoing "Coaching Support" from your staff.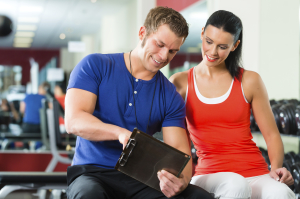 We we are committed to and believe wholeheartedly in our Health Club Promotion company, and our Community Weight Loss Challenge system. Working together as one with your club is the key to success for many people who desire to lose weight. We would like to offer your gym the first opportunity in your city to host this promotion and experience the rapid and exciting growth of this system. Should you have any questions , please call John at (888) 541-0714 . We are now scheduling for the next six months and promotions are conducted in the order they are received.
The next step is to request the

Health Club Promotion

agreement – review it – sign off and send back in.
Yes!…

I'm ready to add

75 to 150 New Members

to my Health Club with the Community Weight Loss Challenge .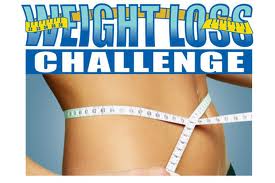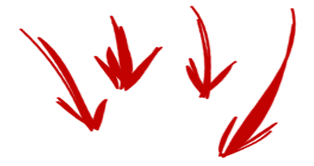 [vCitaContact type=contact width=500 height=450]



Our Licensed Trademarked Membership Programs




Advertised on Health Club News.



Fitness Life Marketing Sold Over 100 New Memberships At "The Gym" In Elkins Park
To: John Rogers Re: Health Club Membership Promotion From: Donald Lee The Health Club Membership Promotion was completed at The Gym in Elkins Park in less than three weeks. During this period, your sales manager, Greg, sold over 100 two year memberships at full price ($55 monthly & a $85 enrollment fee). Your recommended pricing was actually higher than our current two year membership rate ($44 monthly with $0 enrollment), so I was pleasantly surprised that the Promotion did as well it did! I expect to start receiving monthly drafts from receivable collections sometime in month two after all your Promotion costs have been paid. Greg handled himself professionally throughout the entire Promotion and presented to the prospects precisely the benefits of the program,and utilized a consultive soft-sell sales approach. It was amazing to see Greg do a multi-prospect consultation and closing the entire group! The Promotion's sales intake did not create any additional work for The Gym's Staff, except that our effort was concentrated to handle the increased sales volume over a short period of time. Post-Promotion sales servicing of i will Members after the initial health & fitness evaluation, the two training sessions and the nutritional consultation (all normally provided by The Gym anyway) was almost the same as our normal procedures. Thus far we have upsold 80% of the Members (4 out of 5) that have activated their free month of Camp. Of course, not all i will Members will be candidates for Camp. However, I estimate that we will add about 20 new Campers, each at $45 monthly from the Promotion! In conclusion, I consider the Health Club Membership Promotion a SUCCESS! This Promotion didn't sell +200 Members like it did several years ago when our area was a "virgin" market. Then again, the first Promotion was only a one year Membership Agreement & The Gym didn't have boot camp back then. On an apples to apples comparison, both Promotions will generate to The Gym about the same increase in cash over a two year period! Hey John, put me down for you to run another Promotion at The Gym in January 2015! Many thanks, Donald Lee Owner www.thegymelkinspark.com

[vCitaContact type=contact width=500 height=450]
Community Weight Loss Challenge Promotion

For The Health and Fitness Industry By Fitness Life Marketing